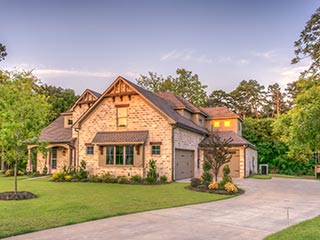 Our company is proud to be able to help every local homeowner with their problems. We can repair every part of your automatic garage door, without exception. You can also count on us for the installation of new doors, the adjustment of torsion and extension springs and even a complete opener replacement.
Highly Skilled Technicians
Our team has been providing local homeowners with a wide range of garage door services for a very long time, during which, we've accumulated a great wealth of knowledge and experience. There's no task we can't successfully complete, nor is there any type of problem that we can't expertly handle.
A Dedicated Team
Please know this: our service specialists always strive to make any interaction with you as pleasant as possible. We know that many times the reason customers call us is due to some unfortunate mishap or malfunction. Since the scenario is inherently not a positive one for you, we want to make the overall experience feel, ultimately, very positive. Your satisfaction means the world to us, which is why we always do our best to provide you with all the information you want, every step of the way.
Repairing Opener Problems
Not only can our team help you choose the perfect opener for your specific needs, we can also take care of these electro-mechanical units when something goes wrong with them. Replacing worn out motor gears and fixing malfunctioning circuit boards is what we do best, and we can have your opener return to its proper operation regardless of how complex their problem may seem. If it's a new one that you're looking for, we can help you decide between the different drive systems (chain, belt, and screw are the most common ones) as well as the different Genie and Liftmaster openers (to name a couple of leading manufacturers) have to offer.
Choosing The Best Door Material
When it comes time for you to find a new door, our experts can help you understand the differences between the common materials. The integrity and durability of your garage door are directly related to whatever material its panels are made of and the type of environment that it is exposed to. For wooden doors, the main problem is going to be rot but you also need to be aware of how a moist climate can destroy its integrity. If you have a steel door, your main problem is going to be rust. This will generally become more apparent as the years go by. As for an aluminum door, dents and overt damage from vehicular impact or rough weather conditions can comprise it's condition, as this material, while light, is not durable.
Taking Care of Cable Issues
The strong torque that your overhead torsion spring provides is only effective if it is relayed to the door via the cables. If the cable breaks, the torque generated by the spring will have nowhere to go. The first signs of damaged cables will always be fraying. If you see this warning sign, you better have our technicians take a look, since using your door will no longer be safe until the issue gets resolved.
We're Always Here
No matter what type of service you need, or what kind of problem you're experiencing, you can always count on our experts at Garage Door Repair Encino to provide you with an affordable and long-lasting solution. We consider ourselves among the best service providers in all of California, and we actively do our best to meet and then exceed our customer's expectations.